Mango and tumeric iced yogurt frappé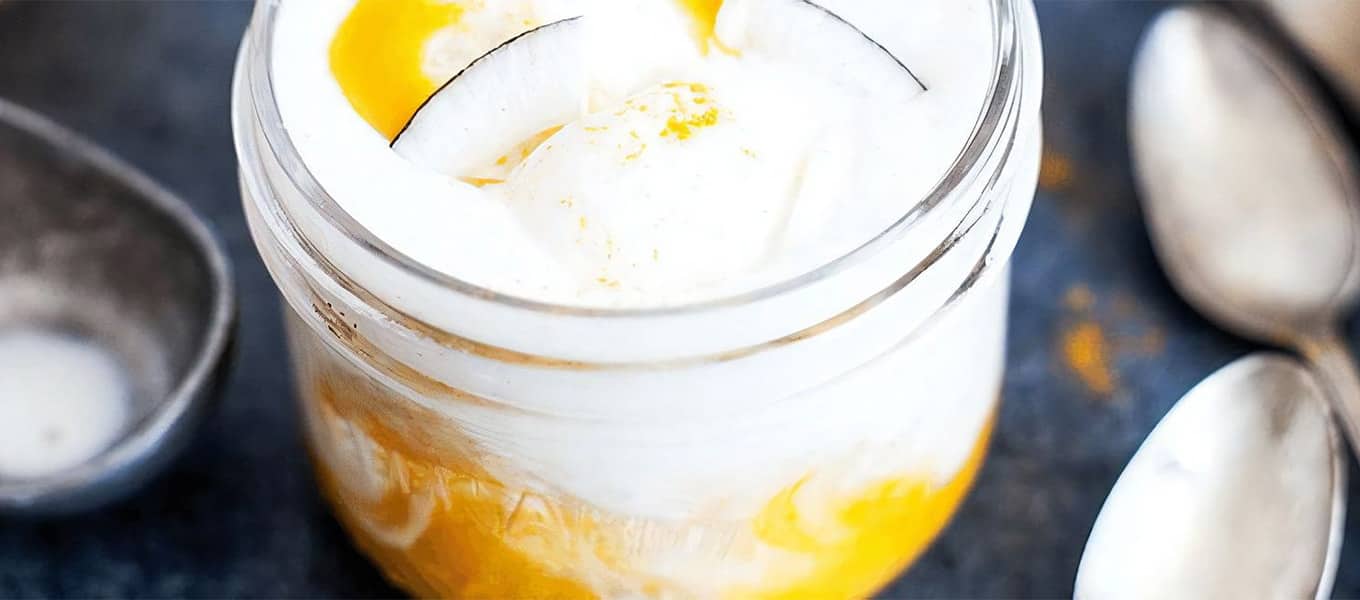 An unforgettable and most refreshing treat!
Ingredients
For the curcuma and mango coulis
1 cup of frozen mango pieces
¼ cup maple syrup
⅓ cup of water
1 teaspoon turmeric powder
The Parfait
1 cup (250ml) of Olympic Organic Plain yogurt
½ cup (125ml) of coconut milk
iced cream of your choice
Preparation
Place the frozen fruits, water, maple syrup and turmeric in the mixer bowl. Mix in order to obtain a smooth grout.
Place the grout in the bottom of small transparent glasses or ramekins.
Mix the yogurt and coconut milk together, pour into the glasses and mix gently. Add a spoon full of ice cream. Sprinkle with turmeric and enjoy right away.
Photo credit and recipe: Emilie Gaillet