Natural plain yogurt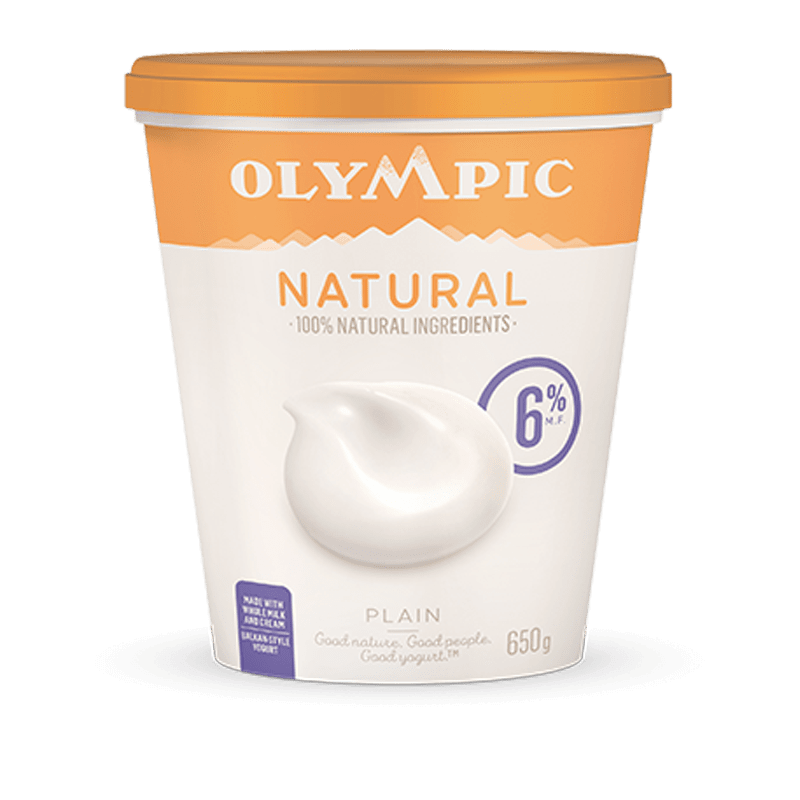 Our Natural Balkan-style plain yogurt is naturally firm and made with whole milk and cream. All our ingredients are 100% natural. A fresh, all simple yogurt to enjoy every morning.
PRODUCT ATTRIBUTES
Ingredients
Made from ingredients as fresh and natural as our milk
Whole milk, Cream, Skim milk powder, Bacterial culture.
*More than 1 billion probiotics per 100g that contribute to healthy gut flora.
(LACTOBACILLUS ACIDOPHILUS, B. LACTIS AND LACTOBACILLUS PARACASEI)
No gluten,
No gelatin,
No preservatives.