Tandoori chicken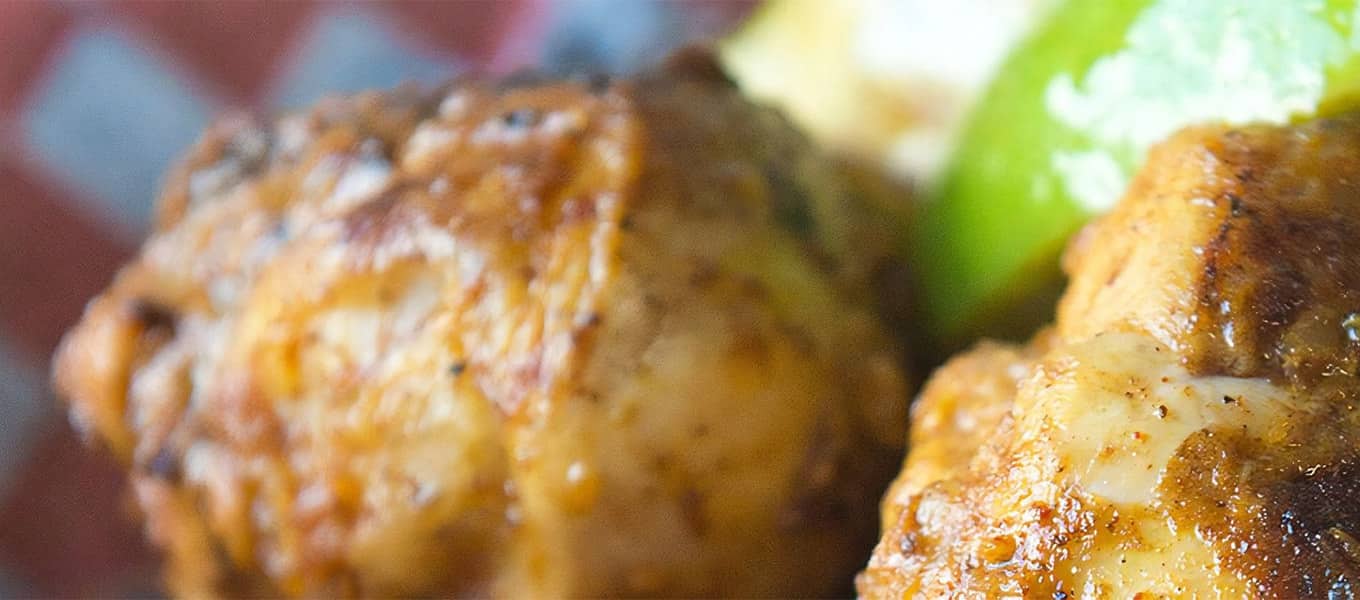 Preparation

10 minutes

Cook Time

40 minutes

Serves

6
A full-flavoured recipe that's easy to prepare.
Ingredients
2 lbs (1 kg)chicken pieces, skin removed
¼ cup (60 ml)melted butter, to drizzle
1 cup (243 g)Olympic organic plain yogurt

4

 cloves garlic, finely chopped
1 tbsp (15 ml) paprika
2 tsp (10 ml) Dijon mustard
1 tsp (5 ml) cardamom
1 tsp (5 ml) coriander seeds
1 tsp (5 ml) cumin seeds
&frac½; tsp (2 ml) cinnamon
¼ tsp (1 ml) turmeric

1

 pinch ground cloves
Juice of 

2

 limes

1

 onion, chopped
Salt and pepper, to taste
Garnish with lemon wedges
Preparation
Score the chicken pieces and place them in a baking dish.
Purée the remaining ingredients, except the lime slices and butter, in a blender.
Pour over the chicken.
Cover and refrigerate for at least 6 hours or overnight, turning the chicken pieces occasionally.
Bake at 180°C (350°F) for 45 to 60 minutes, drizzling occasionally with the melted butter.
Garnish with lime wedges.