Raspberry dessert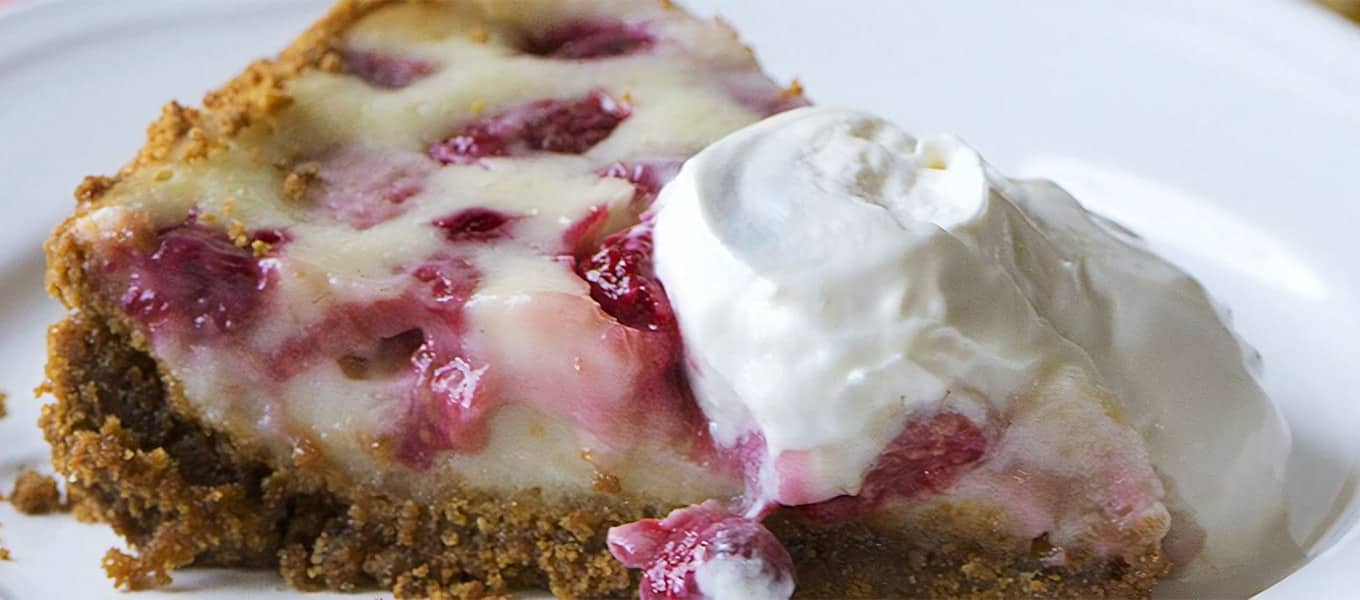 A silky smooth dessert bursting with freshness. An ideal summer treat.
Ingredients
CRUST
2 cups (500 ml)Graham crackers, crumbled
¼ cup (60 ml)sugar
¼ cup (60 ml)butter, melted
RASPBERRY FILLING
1 cup (243 g)Olympic Organic plain yogurt
⅓ cup (80 ml)Olympic organic sour cream
½ cup (125 ml)brown sugar
⅓ cup (80 ml)flour

2

 eggs
1 tsp (5 ml)vanilla extract
3 cups (750 ml)fresh raspberries
Preparation
Preheat oven to 180°C (350°F).
To make the crust, combine all the ingredients in a bowl and press into an 8-inch (20 cm) pie plate.
Set aside.
For the filling, whisk together all the ingredients except the raspberries, until smooth. Carefully add the raspberries.
Pour the filling over the crust.
Bake for about 45 minutes or until the center is almost set.
Serve hot or cold.