Perfect peach parfait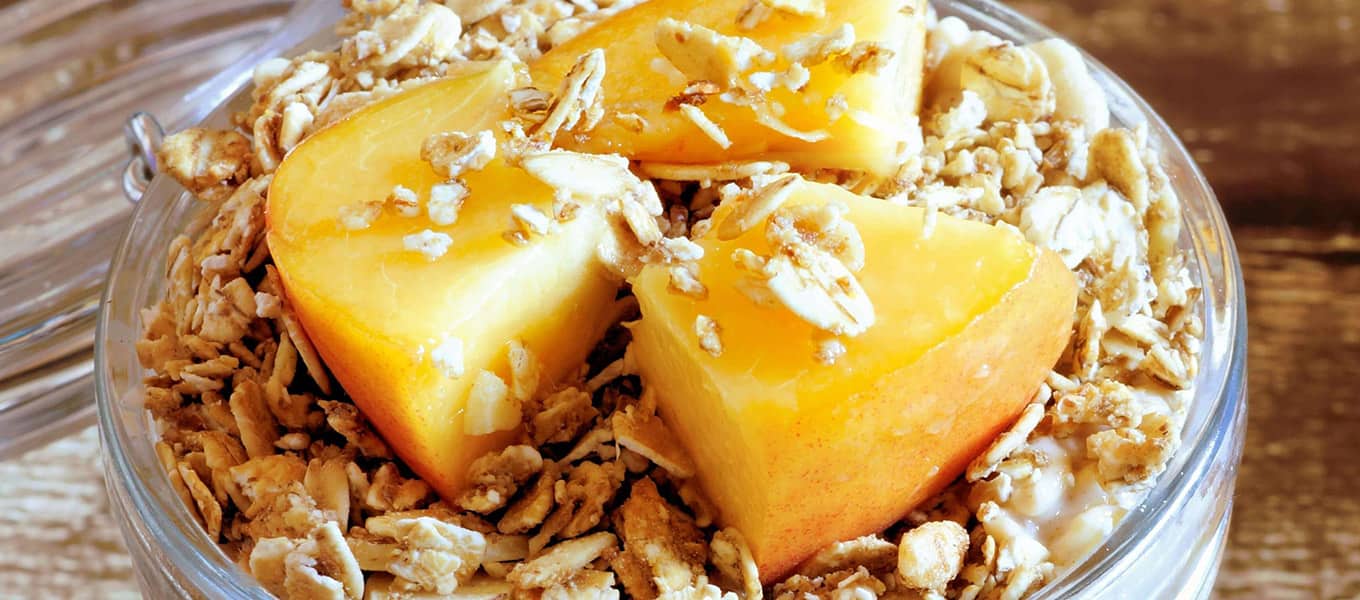 This is exactly how a perfect day begins!
Ingredients
1 medium peach, peeled, pitted and chopped
2 teaspoons packed light brown sugar
½ teaspoon cinnamon
¼ cup granola
¾ cup Olympic Organic Plain yogurt
Preparation
In a small bowl, stir together the peaches, brown sugar and cinnamon.
Spoon the granola into a bowl, top with the peach mixture, and spoon yogurt on top. Add more layers of granola, peaches, and yogurt if desired. Sprinkle some cinnamon on top for added spice.