Parmesan crackers with yogurt, pistachios and cucumber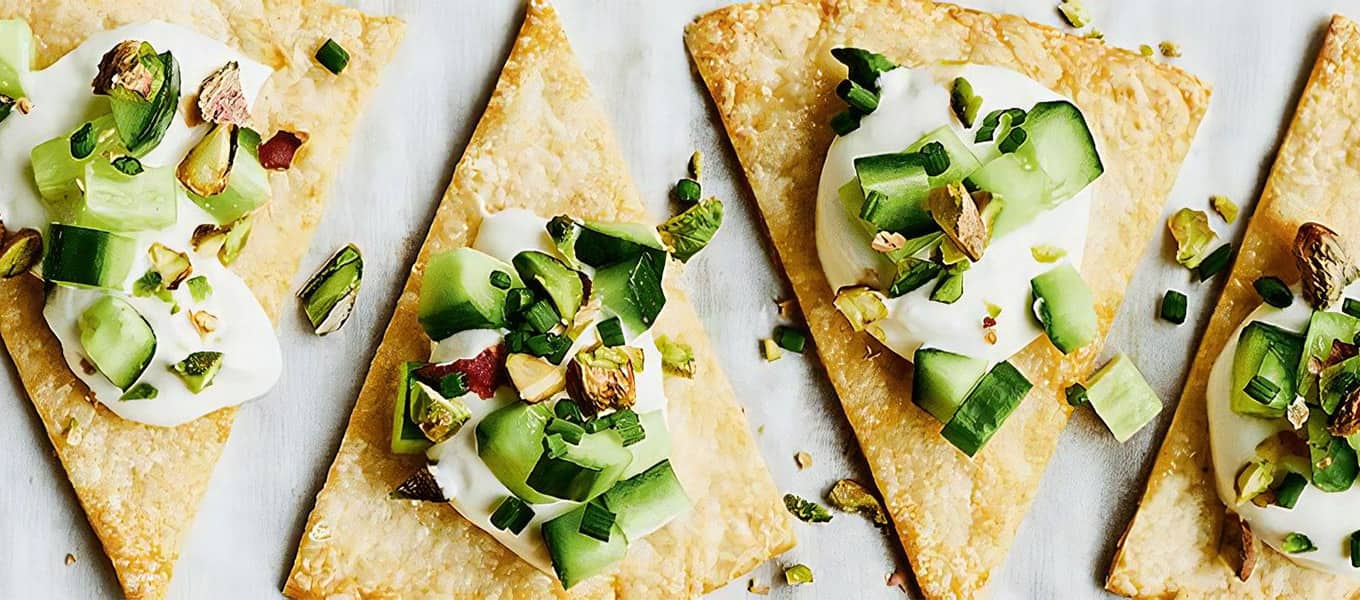 Chef Ricardo's fresh and savory yogurt snack!
Ingredients
Parmesan Crackers
3 tbsp (40 g) unsalted butter, melted
3 flour tortillas, about 7 inches (18 cm) in diameter
½ cup (45 g) finely grated Parmigiano-Reggiano cheese
Topping
¾ cup (180 ml) Olympic Natural plain yogurt
1 Lebanese cucumber, cut into small
dice 2 tbsp coarsely chopped pistachios
1 tbsp chopped fresh chives
Preparation
Parmesan Crackers
With the rack in the middle position, preheat the oven to 350°F (180°C). Line a baking sheet with parchment paper. Brush both sides of the tortillas with the butter.
Sprinkle the cheese onto both sides of the tortillas and cut them into 8 wedges each. Place on the prepared baking sheet. Bake for 12 to 15 minutes or until lightly golden brown. Let cool.
Topping
When ready to serve, top the crackers with the yogurt and garnish with the cucumber. Sprinkle with the pistachios and chives.