Homemade ranch dip with yogurt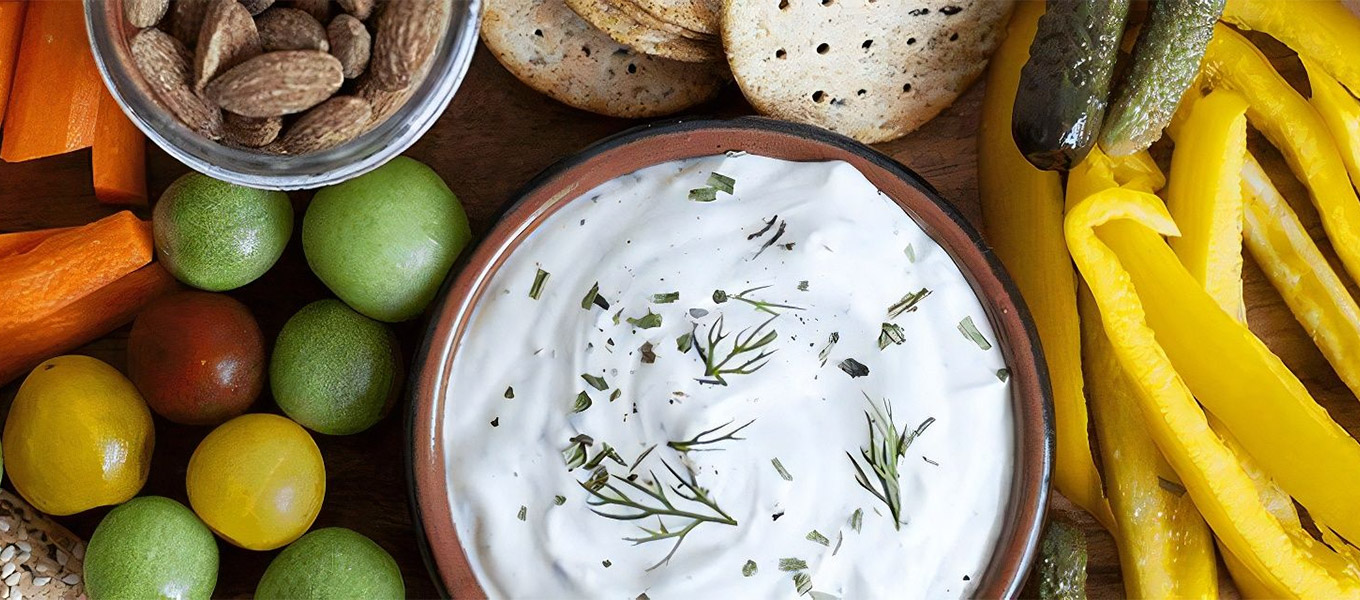 The traditional Ranch dip with an Olympic twist!
Ingredients
2 ½ cups of Olympic Organic plain yogurt
1 clove garlic, minced
½ tsp of onion powder
2 tbsp of fresh dill or parsley, finely chopped
½ to 1 tsp of Worcestershire sauce
Preparation
Mix all ingredients together, generously season with salt and pepper and refrigerate.
The dip with keep for up to 5 days in the refrigerator.  Serve with fresh and crisp vegetables and pita bread/crackers.  Also delicious in sandwiches and homemade burgers.