Herbs, cheddar and zucchini porrige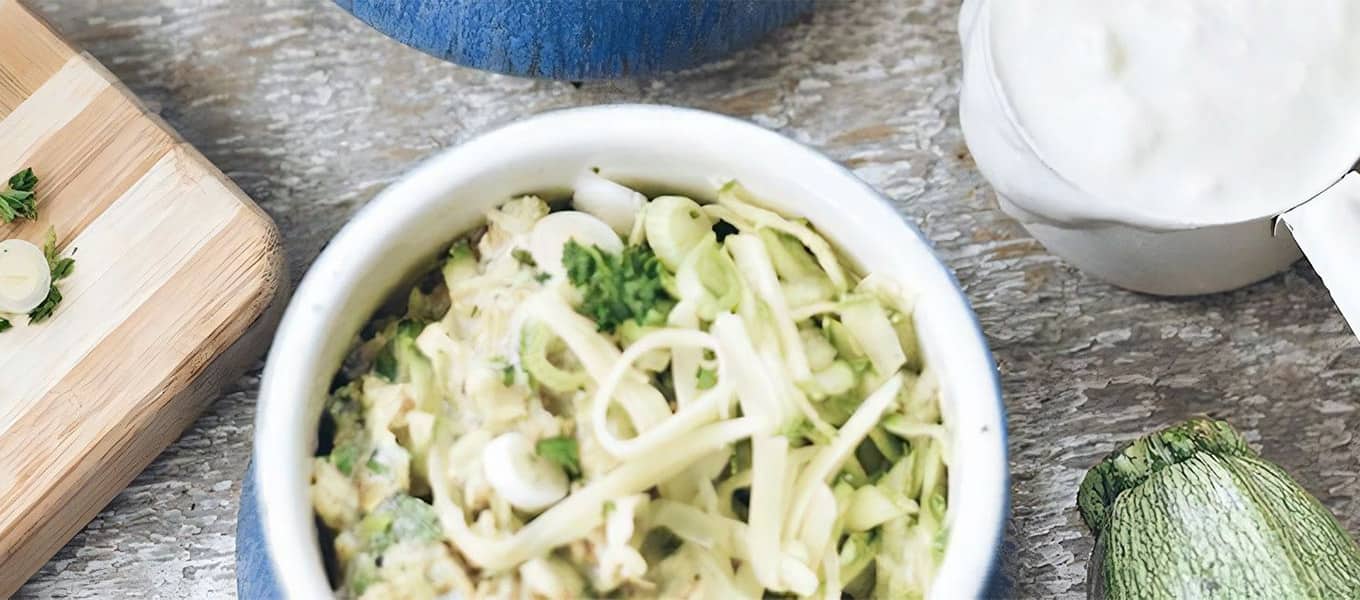 A new and savoury way to eat porridge
Ingredients
250 ml (1 cup) unsweetened milk or soy beverage
180 ml (¾ cup) old-fashioned oatmeal
30 ml (2 tbsp) fresh parsley
5 ml (1 tsp) potted oregano (or 2.5 ml (½ tsp.) Dried oregano)
1 large green onion, sliced
125 ml (½ cup) grated cheddar cheese
1 medium zucchini cut into small cubes
160 ml (⅔ cup) Olympic Organic Plain yogurt
Salt and pepper to taste.
Preparation
In a large, microwaveable container, combine milk, oats, parsley, oregano and green onions. Cook for 5 minutes then let rest in the appliance for at least 3 minutes.
Stir in cheese and zucchini, then cook for an additional minute.
Upon serving, cover each portion with ⅓ cup (80 ml) of yogurt. To taste, decorate with a little more cheese, parsley and green onions.
Recipe & photo credits : Cynthia Marcotte