Avocado and yogurt smoothie bowl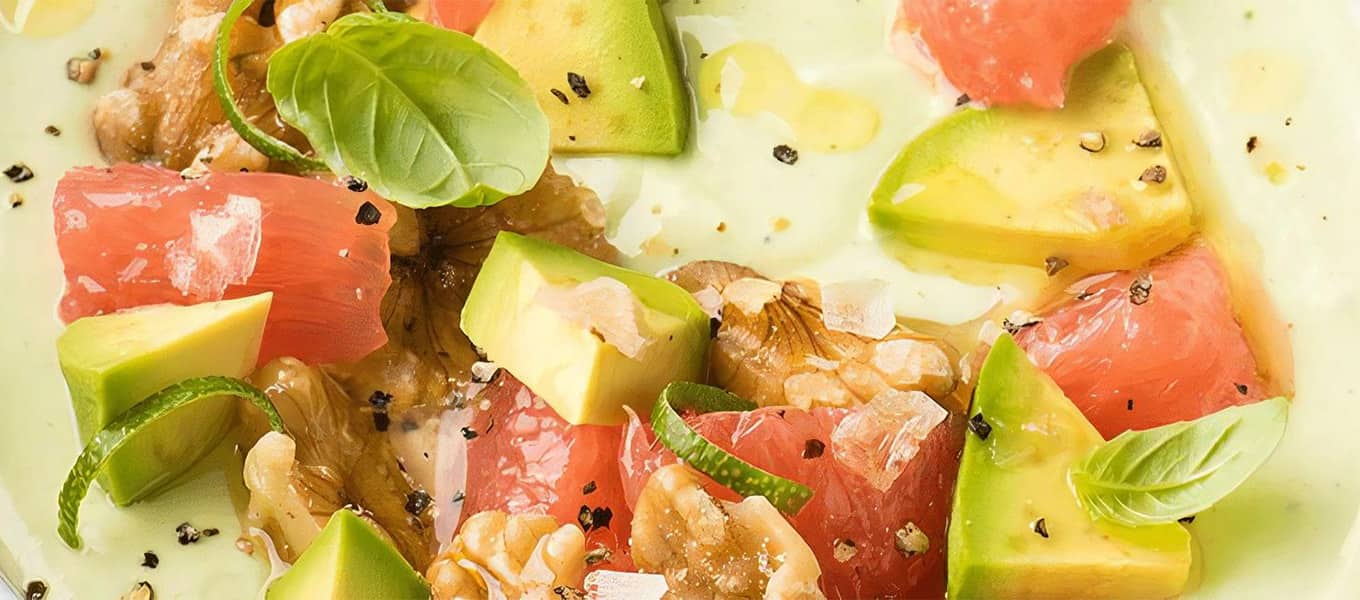 Summer in a bowl!
Ingredients
1 cup (250 mL) Olympic Organic Plain yogurt
½ ripe avocado, peeled and pitted
2 tablespoons (30 ml) extra virgin olive oil
2 tablespoons (30 ml) chopped walnuts
1 tablespoon (15 ml) hemp seed or chia seed
1 tablespoon (15 ml) honey
Juice of 1 lime
½ teaspoon (2 ml) sea salt
¼ teaspoon (1 ml) ground black pepper
1 cup (250 ml) of ice
Garnishment
Pink grapefruit, in segments
Avocado, diced
Walnut of Grenoble
Fresh basil leaves
Sea salt in flakes
Ground black pepper
Grilled pita tips
Preparation
In the blender, reduce all the ingredients of the smoothie into mashed potatoes. Divide into two serving bowls.
Garnish with pink grapefruit, avocado, walnut, fresh basil, sea salt and black pepper. Serve with grilled pita tips.
Recipe: Marie Asselin
Photo credits: Catherine Côté