Krema maple syrup yogurt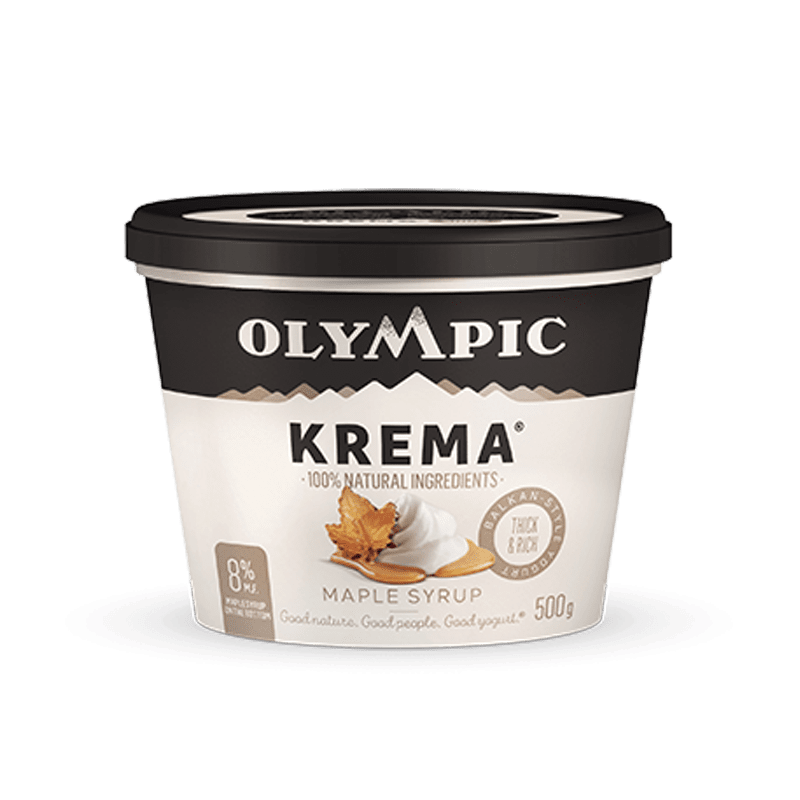 Our Balkan-style Krema maple syrup yogurt is naturally firm and made with cream and fresh milk. All our ingredients are 100% natural source. Our maple syrup is creamy and tastes like spring. Enjoy. It's always better when it's Krema!
PRODUCT ATTRIBUTES
Ingredients
Made from ingredients as fresh and natural as our milk
Yogurt: Whole milk, Cream, Skim milk powder, Active bacterial culture.
Maple syrup preparation: Sugars (cane sugar, brown sugar, maple syrup), Water, Tapioca starch, Concentrated lemon juice, Pectin, Natural flavour.
No gluten,
No gelatin,
No preservatives.